Zeru Benefits
As experts in social media, we know how to make Twitter work for your brand.
Fastest Delivery

See results instantly and begin developing a Twitter following within hours.

Professional Support

We provide on-demand 24/7 support and assistance when you need it.

Cancel anytime

For our clients, cancellation of our services is provided. Just contact us!

High Quality profiles

We offer only the highest-quality follower profiles available on Twitter.

Free Trial offer

Sample our services for free and experience the results first-hand before you commit.

Experts in Social media

Our social media experts put their skills and knowledge to work for you.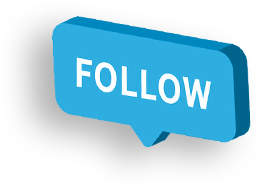 Why Zeru Is the Best to Buy Twitter Followers
There are so many reasons why brands buy Twitter followers but the most common one is because the brand needs leverage.
It's hard to gain a foothold on social media platforms unless the brand already has some level of popularity and a following. But building an organic following on Twitter poses major issues. It can take years to curate an organic following on social media platforms like Twitter.
You Make Twitter Work for You When You Buy Twitter Followers
Most businesses don't have the kind of time that it takes to let their social media following grow organically.
If you've invested thousands or maybe hundreds of thousands of dollars into the development of a brand identity, when it comes time to release your brand into the wild, More

Frequently Asked Questions
1

Does having a large number of Twitter followers on my account really make a difference?

Definitely, yes! If you want to nurture your social media presence and get big on Twitter, you'll need to purchase Twitter followers at first in order to enhance your account. Having an account that looks like it's popular with a lot of users is an important part of being successful with your social media marketing plan. In order to get organic, relevant Twitter followers, you'll need to already have followers to support your brand's image. So, when you work to build a solid account by purchasing Twitter followers, you'll see the difference in terms of the number of organic followers who will take an interest in what your business has to offer. The number of followers you have on your account can literally make or break your brand.

2

Will anyone know that I bought Twitter followers?

No one will have any idea that you bought Twitter followers. Though some savvy users can spot a fake Twitter account if they look closely at a brand's followers, few users will go so far as to investigate the brand's followers for their authenticity. Rather, they'll simply notice that your brand has a lot of followers and assume that your business is worth following.

3

Is it worth it to buy Twitter followers?

Twitter followers can make your brand successful through this social media platform. How many followers you have will enhance the way Twitter users see your brand. A lot of followers on Twitter increases consumer confidence in your brand. So, when you buy Twitter followers, you'll automatically enhance your brand's image.

4

Does the content of my Twitter posts matter when I buy Twitter followers?

Content is important. You can't neglect your content and expect to be successful with your Twitter marketing campaign, even if you buy Twitter followers.

5

Do you offer refunds?



As explained in our Terms and Conditions, refunds can only be made if we have failed to deliver the Twitter Followers to you after making full payment to us. If this applies to you, do contact us to make a refund request. If the request goes through, you will receive the refund within 7 working days. Customer satisfaction is of utmost importance to us. Therefore, if you were to encounter a decrease in Twitter follower count from your desired amount within the specified period after purchasing our services, we will offer a free refill. Contact us to make this request.

6

Are discounts available on bulk orders?

Our clients regularly solicit us for bulk orders. We do offer discounts. Contact us directly for more information.

Trusted by
5,000+

Customers

Twitter Followers

Buy Twitter followers now and explode your growth! 100% Real & Active - #1 Best Site Guaranteed for fast Twitter followers. Get a DISCOUNT today on...

4.99

USD

https://zeru.com/buy-twitter-followers

Best Twitter followers I've bought online, there's no limit to the amount you can buy
2022-02-08
Best Twitter followers I've bought online, there's no limit to the amount you can buy
@Hugh


It's worth the 5 stars
2022-02-08
It's worth the 5 stars
@Uriah Lutz


It doesn't look like I bought followers at all, I'm relived
2022-02-08
It doesn't look like I bought followers at all, I'm relived
@Ryker


Serviço de qualidade, os seguidores são bem construídos
2022-02-08
Serviço de qualidade, os seguidores são bem construídos
@Nina


Best Twitter followers I've bought online, there's no limit to the amount you can buy
@Hugh


It's worth the 5 stars
@Uriah Lutz


It doesn't look like I bought followers at all, I'm relived
@Ryker


Serviço de qualidade, os seguidores são bem construídos
@Nina


I'm impressed with the quality of the followers, in my opinion, there's nothing to improve.
@Geovanni Delgado


I lost so many followers getting on fights on twitter because of political opinions, people can't take a joke anymore, great work as usual.
@Virginia


Valeu pelos followers, vou fazer bom uso.
@Harper


I'm steadily buying here every month and is great
@Heaven Mendez


I'm steadily buying here every month and is great
@Joaquin Vance


I really appreciate how difficult it must be to create these profiles they're quite good.
@Paul


My Twitter is going strong for 2 years now, thanks guys
@Colby Franklin


I'm so glad that zeru had the good sense of delivering them separately
@Kay Lu


Los seguidores de Twitter fueron geniales y casi pierdo mi cuenta jajaja No podía recordar mi contraseña, lo cual es horrible, buen susto
@Higgs


Nice, unfortunately the last website I bought followers from did a terrible job. Zeru did best.
@Claude Maddox


Les abonnés Twitter sont très bons!
@Fahad Ashton


It's really easy to buy twitter followers. I know they'll always turn out good.
@Meg Burt


ZERU fez um trabalho incrível criando os perfis dos seguidores do Twitter
@Griffith


Kudos. I'm impressed. The likes were cool as suggested.
@Cordelia Shannon


The best thing about the twitter followers, apart from the price is the fact that the profiles are similar to the real followers.
@Bilaal Busby


The profiles bought and the natural profiles are apparently undistinguishable ok?
@Tamara Rodrigues


J'adore à quel point zeru est prudent avec tous les profils des abonnés qu'ils ont créés. C'était vraiment bien.
@Wilkerson


It doesn't take much time to buy the profiles from another sources, feel free to buy anything here
@Gardner


I can't even imagine how difficult it must be to create so many profiles, is the process automatic?
@Ivo Emery


how will the followers change my engagement? I'm definitely buying here again if I need anything else from zeru
@Aryan Salas


These are the BEST tt followers! I'm buying more followers as soon as I can
@Shamima Buxton


Los seguidores fueron decentes, muchas gracias por la ayuda.
@Blossom Iles


the best thing about the profiles is that they don't look like a mob, each follower is different from one another
@Jasmin Brennan


Zeru's followers are individualized!
@Kayan Fraser


Muito obrigado pelos seguidores, eles foram tãooo legais
@Danyal Malone


Los perfiles de twitter son realmente los mejores aquí
@Leia Corona


Txs so much for the efforts you put on the twitter profiles, they were super complex
@Sheldon Hendrix


Twitter is definitely the best social media from nowadays, even presidents use it to communicate. Zeru just needs the comments like right now.
@Ellesse Villalobos


I want to buy more than just twitter followers next time, but they were pretty cool to be honest
@Jamal Fernandez


zeru has the best Twitter followers from any website
@Usamah Milner


I won't buy followers anywhere else, I'm sick and tired of getting bots with weird accounts that are dead, these are the best followers I found on the market.
@Kendrick


My followers are so lit! I can't wait to see the look on my friends face when she sees them, she thought they would be no good.
@Gustavo Burke


I became a loyal costumer for now, I think I'll mostly buy likes from here but the followers are very good.
@Lazaro


5 stars for the followers, they were much better than I thought they would be.
@Romeo Reed


Congratulations! The followers are diversified and I would be hard pressed to identify a single one as a bot.
@Hadassah Whitehead


These followers are very special to me! Can't wait to get my next hail.
@Matthew Knox


I wonder how much time it takes to create a single profile they are perfectly done and mixed.
@Marcos Kaiser


Where was this a year ago when I needed it? These followers are lit!
@Harley Mullen


The quality here is better than I thought it would be, I'm going to have fun with this
@Krystal Snow


These are crazy followers! I'm glad for the intervention I received.
@Stella Barnes


5 stars followers only, no bot shit which is the most important thing.
@Kody Guerrila


Super-duper followers, I can't wait to get the other followers I bought, the notifications are exciting
@Felicity Dennis


I'm so glad this isn't bots.
@Annalise Durham


It didn't even take a day to get the followers.
@Stella Martinez


The followers here are the best, I bought some of the Instagram followers too
@Makhi Moon


This is the dopest place to buy anything for Twitter, it's a pity they don't have comments yet.
@Sylvia Dougherty


I basically upgraded my account since I've been buying here
@Ayana Parsons


I'm going to be totally extra on my new followers.
@Angeline Wade


My mates are going to love this, this has potential!
@Solomon Wang


I have my likes, my retweets and now my followers exactly as they said I would
@Arianna Gay


This is all that I needed, a few more followers and I'll hit a good enough number that this won't be much of a worry.
@Dangelo Spencer


I so ship myself with a five hundred more followers can't wait to get them!
@Kailey Macdonald


The followers arriving are on fire! Thanks for the good work and I hope to get some Instagram followers here next time.
@Amber Hodges


My followers made my account lit up this weeked, I mixed it with some likes and retweets and I had to turn off the notifications for the day.
@Brandon Douglas


Zeru is the gift that keeps on giving. The followers impressed me. I'll be sure to buy here for my Instagram business
@Davis Rodriguez


My compliments to the person that helped me out
@Miley Schmidt


Kudos to all the team that works all day to get all this content to our accounts and pages
@Brooklyn Sullivan


Point, the customer service here is really top
@Mekhi Bryant


I don't think I'll ever have this many followers so fast
@Abagail Whitehead


One, two, three, 5 hundred followers in less than ten seconds
@Quinton Jensen


I know I need to spend less money, but I need more followers.
@Rory Villarreal


I can not say I won't buy this again tomorrow
@Santino Sexton


So great, the followers are very special to me
@Nannie Moore


I'm team Zeru
@Ramiro Faulkner


SMH I DIDN'T KNOW IT WAS THIS GOOD.
@Brayden Douglas


I have to handle it to them, they know what they're doing
@Alisson Turner


Those followers are bomb
@Miriam Cherry


They are so lit!
@Aidan Melton


Congrats on your quality.
@Demetrius Petersen


Those followers were dope and hip.
@Conner Hall




Credit where credit is due, this service is great.
@Emilia Franco


Super special costume work!
@Samantha Stephenson


Meus seguidores são muito doidos
@Rachael Long




I'm feeling so amped when I see my new followers!
@Kaleb Watts


My new followers are on fire!
@Alexander Curtis




Props to you for the awesome followers
@Virginia Graham


Gucci!
@Tucker Valenzuela


I'm IN LOVE with these!!!!!! Try it a bit
@Gillian Rose


My twitter is going crazy right now
@Courtney Rodgers


I heard from a friend that this was the best place to get followers
@Georgia Chambers


I'm sure everything is going to be okay
@Leland Lowe


Welcome to my account new followers! It's a pleasure to have you there, now, only if they stayed forever
@Steven Frank


The way I see it the followers are pretty sweet
@Orlando Molina


I got over myself pretty quickly after the mess I made with the followers
@Adan Kirby


Zeru is getting pretty famous I see
@Elian Rojas


These are definitely not the bots I expected
@Nolan Padilla


These are definitely not the bots I expected
@Nolan Padilla


This is so practical!
@Annika Waters


Twitter is the most important platform right now, no way I'm just going to fall behind
@Kolten Romero


I have all these followers but now I'm not sure about my next step
@Abdiel Rangel


The followers are very pro active, that surprised me a little
@Frederick Moss


These are so fun!
@Hailee Patterson


Some of the best followers in town!
@Angela Dalton


Previous

Next
Show more review
Write a Review