Zeru Benefits
Our company provides premium level services at an affordable price for both big and small businesses.
Fastest Delivery

We deliver powerful results fast! No need to wait, results are guaranteed almost immediately.

Professional Support

If you need our assistance with our services, we'll be there to help you 24/7.

Cancel anytime

Cancel our services by contacting us directly. We will gladly help you!

High Quality profiles

We offer real, powerful results by offering the highest-quality Instagram views on the market.

Free Trial offer

Give our services a try for free with no obligation. Experience the powerful results first hand!

Experts in Social media

Our team at Zeru is made up of social media experts who know how to get results.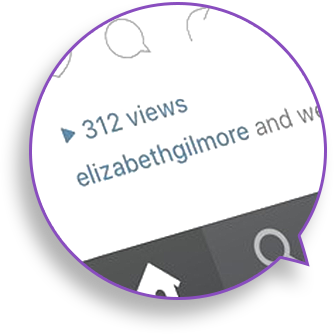 Why Zeru Is the Best Place to Buy Instagram Views
On Instagram, you need to establish yourself and your brand as a credible, popular resource to potential users in order to build a solid following and traffic to your site.
With Zeru, you can instantly build your reputation and create an image that Instagram users trust. With a strong reputation, you can increase brand recognition and growth. When you buy Instagram views, you invest on behalf of your brand into one of the most powerful social media marketing platforms currently in use.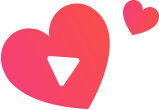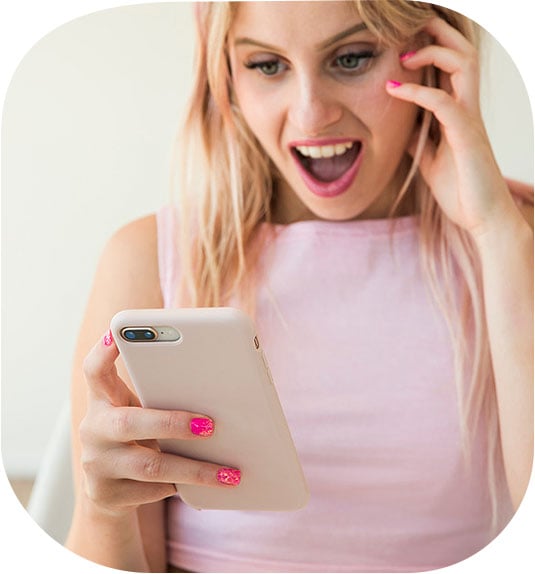 Become More Popular When You Buy Instagram Views
In terms of brand recognition, Instagram simply can't be beaten. If you want to build a strong brand that people all across the world will recognize, you have to invest some time and energy into Instagram.
This social media platform focuses heavily on visual images and videos, so it packs a powerful punch in terms of how users experience the content and respond to it emotionally. More

Frequently Asked Questions
1

Does having a large number of views on Instagram videos affect my account?

If your Instagram videos get a lot of views, this will have an important, positive impact on your Instagram account. The Instagram algorithm is set to favor those who have a large following and lots of popularity, so if your Instagram videos have a lot of views, they will appear popular and therefore be displayed more often to users who are potentially interested in the content. So, when you have a lot of views on your Instagram videos, you will find it much easier to get new, organic followers on your account. That's why so many brands today buy Instagram views.

2

Will anyone know that I bought Instagram views?

Absolutely no one will know that you bought Instagram views unless you decide to tell people about it yourself. The Instagram views that we provide through Zeru look like organic views. These views will make your videos look popular with other Instagram users. When you buy views from Zeru, you are making an investment to build the popularity of your brand quickly and easily on Instagram.

3

Is it worth it to buy Instagram views?



Brands that buy Instagram views often have a higher rate of success - a rate that happens faster than brands that don't. Big brands know that by buying Instagram views, they can skip past the difficulties involved in getting organic followers to view their videos and like their photos. So, if your time is valuable to you, then it would probably be worth it to buy views.

4

Does the content of the videos matter when I buy Instagram views?

You should always make sure that the content you display on social media is worth your viewer's time. Content is so important! But, before Instagram users are even able to see your video, you need to make sure that it gets displayed. And you do that by purchasing Instagram views. When you do this, the Instagram algorithm will rank your video higher with users who are most likely to find your video valuable to them.

5

Do you offer refunds?



If we are unable to deliver your Instagram views, you are eligible for a refund. Do contact us to submit a refund request. If successful, a refund will be made within 7 working days.

6

Are discounts available on bulk orders?



We do offer discounts on bulk orders! Contact us for more information about buying Instagram views in bulk.

Trusted by
5,000+

Customers

Instagram Views

Buy Instagram views today and supercharge your success - Don't wait! 100% real video views FAST - Big Discount Today and don't miss our AMAZING...

2.99

USD

https://zeru.com/buy-instagram-views

I got some good feedback from my audience, nice boost
2022-02-08
I got some good feedback from my audience, nice boost
@Roberto Freeman


Prices are great, delivery is short and consistent, couldn't ask for more.
2022-02-08
Prices are great, delivery is short and consistent, couldn't ask for more.
@Luka Quinn


É bem eficiente, vou recomendar pra pessoas mais próximas
2022-02-08
É bem eficiente, vou recomendar pra pessoas mais próximas
@Jaslene


The only place I trust to buy my stuff
2022-02-08
The only place I trust to buy my stuff
@Darnell


I got some good feedback from my audience, nice boost
@Roberto Freeman


Prices are great, delivery is short and consistent, couldn't ask for more.
@Luka Quinn


É bem eficiente, vou recomendar pra pessoas mais próximas
@Jaslene


The only place I trust to buy my stuff
@Darnell


Very secure, I was a bit worried because I never bought anything for social media but it worked alright.
@Catherine


I never had this many views in a reel, keep up the good work
@Mcmillan


Legit work, definitely would hire again
@Carleigh Bush


Shout out! Nice job, you helped me a lot.
@Lainey Gill


Can you buy views in advance for lives and stuff? Great work!
@Kendal


Consistent and fast views
@Greyson Osborne


So trippy! Now I have a profile that's mostly directed to memes and videos and it's almost reaching 1M followers, thanks for everything here guys.
@Shaylee Molina


I'm getting spoiled with all the comments and likes I received after raising my views, people have been paying much more attention to my profile lately.
@Diam Stafford


It's amazing what a few numbers put together can do to a social media persona.
@Yaretzi Kelly


So damn easy to use and it's practically for free if you take a look at others rates. Zeru won me over a few weeks ago with their brilliant delivery.
@Velazquez


This is very good to seem more approachable, people feel better about joining something that has other people and the price doesn't hurt either.
@Julia Yoder


I thought I'd leave a review here since it was well earned, nicely done.
@Liza


Me and my friend will be buying views here again, they were really good.
@Noe


I have all the views I got plus a few extra I wasn't expecting but nonetheless got.
@Camron Bass


Great but seriously how am I going to deal with all the DMs now? My reach is much bigger.
@Henry


The views were more useful than I thought they would be!
@Cruz Shah


I honestly like the views
@Adison


This is the best place to get it done, the views fixed the main problem I was having with my page.
@Camila


Well done guys, I'm very grateful about the results I get here specially when it comes so cheap!
@Saniyah Guerra


Outstanding job
@Arnav Patterson


Five stars! The views helped my Insta quite a bit.
@Sarah Poole


The views are great for many things you just need to know where to apply it
@Bernard Mcclain


I'm so excited to see where this will take me!
@Marisol Costa


All my vines are getting shared now and it's the best thing I could look for
@Augustus Winters


Those views were a real deal breaker on my lives.
@Crystal Church


This is rewarding specially since I tend to plan my views with some frequency and getting to set the minimum views I will receive puts my mind at easy
@Brian Lambert


All I did was buy a few views and BANG my Instagram is doing better.
@Ashtyn Odonnell


I INSIST ON GIVINT IT THE 5 STARTS IT DESERVES
@Dane Murphy


I'm really putting more effort into my videos now.
@Maryjane Jensen


I guess I never miss huh lucky too because I spent too much time looking for an opportunity just to see if this was as good.
@Jacqueline Donovan


Good views bro! I was looking forward to trying this thing on, I jumped in on the first opportunity.
@Myles Richards


These views are definitely extra but I like it that way!
@Francesca Bowen


Thank you for the work you did! My Instagram is so much livelier. The views are much more complex than I thought. Until the next shopping haul!
@Mckayla Vance


Good AF! This is one of the best places to get views, It works surprisingly fast too.
@Lara Gonzalez


I just posted a video spilling some tea and it's going great on views
@Caitlin Knight


To be fair I didn't expect it to arrive so quickly since I bought so many
@Thalia Khan


OMG I'm slaying with these views.
@Nathalia Mcclure


I'm shook at how organized it is!
@Case Warner


Whoa, the views were just awesome.
@Nannie


I'm totally throwing shade now that I'm viral
@Arden Mccall


I just came here buying views because I was salty over all the attention my dudes were getting
@Marcel Blanchard


The views have me in a big mood.
@Esteban Newton


I'm almost a ghost of views right now
@Mira Cisneros


I'm clapping back to everyone who ever said my videos couldn't make it
@Jewel Farmer


This is very basic, like bread and butter, you know it's ok but you need to have it every morning.
@Silas Bishop


They executed the job alright.
@Allisson Clements


I'm having lots of fun posting stuff for views.
@Myles Klein


The views were very well designed.
@Aryan Rollins


Cup de boost my friends.
@Toby Hudson


I see the BOOST!
@Ernesto Howard


I love how they're the best at the market but not many people know about this
@Amelia Martin


The views are almost magical!
@Cecilia Martin


This is the ultimate place to buy views
@Dixie Golden


I'll kindly remind my boss to close all contracts from other places, we'll be focusing our purchases here
@Kristen Montes


For Zeru is a jolly good service, Zeru is a jolly good service, Zeru is a jolly good website, which nobody can deny *ding*
@Janelle Rich


Quality as always impeccable.
@Isla Tate


The customer service was very gracious and explanative.
@Patricia Burns


My only problem was the fact that I didn't know when it would arrive, so I had to wait to post other stuff
@Aracely Meza


Les VIEWS sont tellement intéressantes!
@Audrey Wilkinson


The views were very punctual, good thing it didn't take too long
@Eileen Nichols


As views foram super pontuais, ainda bem que não demorou muito
@Clara Mora


Perfeito, exatamente o que eu precisava
@Makayla Shepherd


I need to try harder on my content, I think just buying views won't cut it
@Rodrigo Nash


It's inspiring to see your account get so many views
@Odin Norton


Indisputable the best place to buy views and followers
@Esperanza Rivas


Ideally this would have been quicker, but it all depends on how much you buy
@Amelie Mullen


The views were harmonious
@Marcus Valentine


I want to subscribe to get a notification in case of any promotions or deals!
@Colten Craig


This is exactly what I needed but didn't know I needed, a video explaining how this stuff can help people would be appreciated
@Nigel Powell


I can safely say that everything arrived alright
@Tessa Lester


They fulfilled the finality they were hired for
@Kasey Clements


This looks funny
@Delaney Lam


I'll happily buy views here again if the prices don't change
@Jonas Rivas


This is really handy!
@Armando Anderson


I really appreciate all the work that went into creating these accounts to make views
@Haven Willis


I'm genuinely worried about a few things, but I'm sure Zeru did their best on the views, just like they did on my followers
@Haylee Singh


In a way buying views here mean something completely different from what I thought it was, their skill is obvious
@Braeden Pitts


I'm fervidly into this, the more views I buy the more creativity I have to create new content, I won't be sad and disappointed because people didn't like something I gave my all from now on
@Gauge Calderon


Impressive, they handle my request with finesse
@Giuliana Lloyd


Fake it until you make it, the moment I reach a good number of non-bought views I'll change to another Instagram service here
@Roberto Daugherty


The views are simply fabulous!
@Bria Delacruz


I'm embolden to see where this will end, I'm going to be back here soon, I'm buying a certain amount of views per video, I planned a few DIY tutorials to start my account
@Holden Gay


I'm eager to see how these views will change my Instagram, I'm crossing my fingers to see positive results.
@Uriel Huff


I'm almost ecstatic! I've never had so many views before, never in my life, not even in my dreams!
@Valentina Mckay


I'm very happy about the numbers on my screen right now
@Esther Walters


My next goal is to achieve a huge base of followers so I won't need to buy more views here again
@Jared Francis


It was very enjoyable watching the views hack up higher and higher on my video
@Reese Thomas




I bought an obscene amount of views for my first videos!
@Kevin Mullins


Outstanding views, they were perfectly done.
@Charlee Cantrell


I'm cheery waiting for the views to arrive
@Elian Padilla


This certainly has charisma!
@Mireya Ball


Very practical!
@Kenneth Kim


I persistently searched for options and settled for Zeru because their views don't come from bots and are very good
@Trystan Briggs


My impartial opinion is that their work is very good and fair
@Adolfo Garrison


It was very generous to throw in a few more views!
@Jewel Callahan


Previous

Next
Show more review
Write a Review